Delta emulator for Android & iOS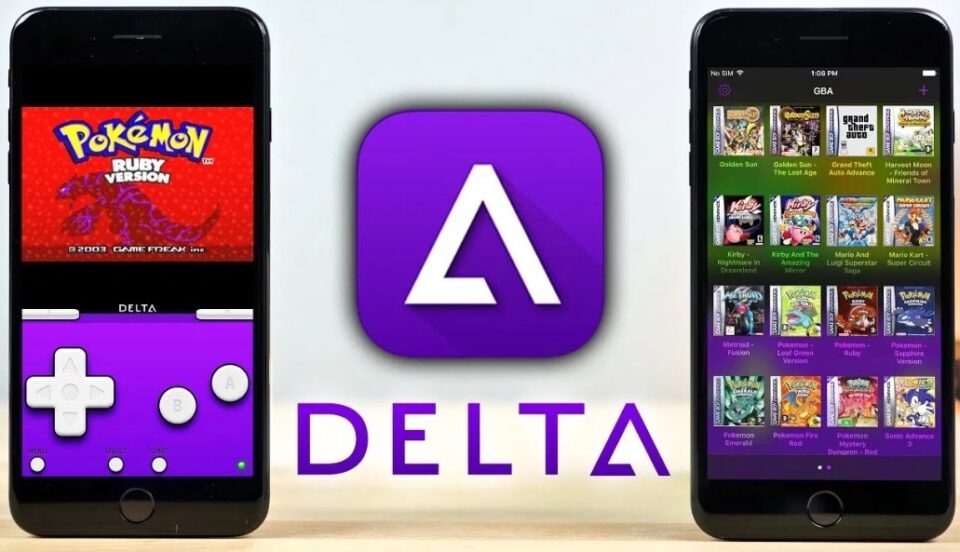 INFO

:
Delta emulator is an iOS and Android OS application that allows you to emulate and play video games for several classic video game systems, including Game Boy Advance, Nintendo 64, and Nintendo DS. Delta is the spiritual successor to GBA4iOS — a Game Boy Advance emulator for iOS devices Paul Thorsen and I made while in high school together — rebuilt from the ground up with modern iOS features and support for more systems.
Delta was designed from the beginning to be modular, and for that reason each "Delta Core" has its own GitHub repo and is added as a submodule to the main Delta project.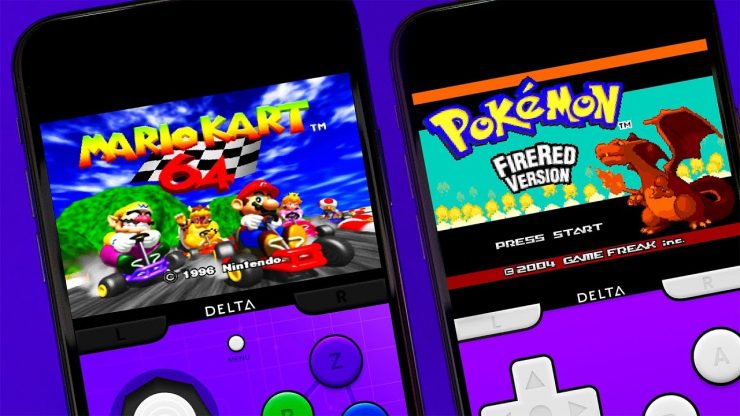 HIGHLIGHTS

:
Delta supports the following systems:
Nintendo Entertainment System (NES)
Super Nintendo Entertainment System (SNES)
Nintendo 64 (N64)
Game Boy / Game Boy Color (GBC)
Game Boy Advance (GBA)
Nintendo DS (DS)
Sega Genesis / Mega Drive (GEN) (in progress)
Features:
Accurate, full speed emulation thanks to mature underlying emulator cores.

NES: Nestopia
SNES: Snes9x
N64: mupen64plus
GBC: Gambatte
GBA: visualboyadvance-m
DS: melonDS
GEN: Genesis Plus GX

Beautiful, native UI.

Browse and play your favorite games with a UI designed from the ground up for iOS.
Automatically displays appropriate box art for imported games.
Change a game's artwork to anything you want, or select from the built-in game artwork database.

Controller Support

Supports PS4, PS5, Xbox One S, Xbox Series X, and MFi game controllers.
Supports bluetooth (and wired) keyboards, as well as the Apple Smart Keyboard.
Completely customize button mappings on a per-system, per-controller basis.
Map buttons to special "Quick Save", "Quick Load," and "Fast Forward" actions.

Custom Controller Skins

Beautiful built-in controller skins for all systems.
Import controller skins made by others, or even make your own to share with the world!

Save States

Save and load save states for any game from the pause menu.
Lock save states to prevent them from being accidentally overwritten.
Automatically makes backup save states to ensure you never lose your progress.
Support for "Quick Saves," save states that can be quickly saved/loaded with a single button press (requires external controller).

Fast Forwarding

Speed through slower parts of games by running the game much faster than normal.
Easily enable or disable from the pause menu, or optionally with a mapped button on an external controller.

Delta Sync

Sync your games, game saves, save states, cheats, controller skins, and controller mappings between devices.
View version histories of everything you sync and optionally restore them to earlier versions.
Supports both Google Drive and Dropbox.

Hold Button

Choose buttons for Delta to hold down on your behalf, freeing up your thumbs to press other buttons instead.
Perfect for games that typically require one button be held down constantly (ex: run button in Mario games, or the A button in Mario Kart).

3D/Haptic Touch

Use 3D or Haptic Touch to "peek" at games, save states, and cheat codes.
App icon shortcuts allow quick access to your most recently played games, or optionally customize the shortcuts to always include certain games.

Cheat Codes

NES
SNES:

Game Genie
Pro Action Replay

N64
GBC
GBA

Action Replay
Code Breaker
GameShark

DS

Gyroscope support (WarioWare: Twisted! only)
Microphone support (DS only)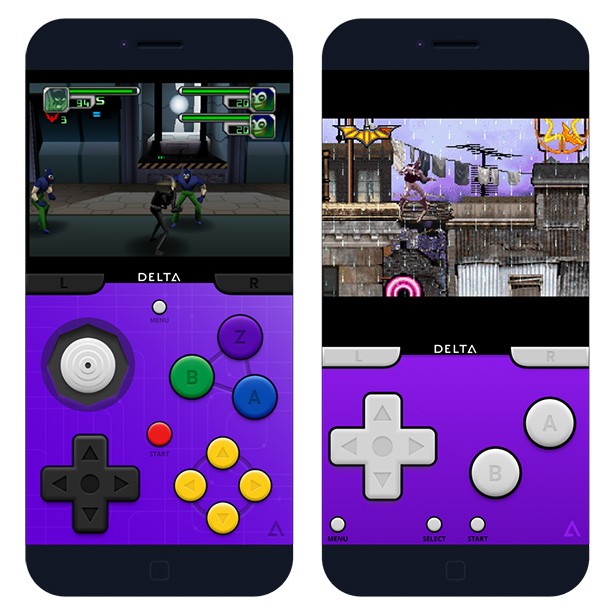 SYSTEM REQUIREMENTS

:
OS

Android (6.0 Lollipop or higher)
iOS (8.0 or higher)

Processor

A processor with support for 32-bit applications (either ARMv8 or x86-64).
iPhone 8+ (or equivalente iPad)

RAM

3 GB minimum (4 GB recommended)

Graphics

Emulator requires a GPU to support at Pixel shader model 4.0.
GPUs also fall under this due to NDS triggering driver bugs causing crashes when its ROV-based rendering path is used.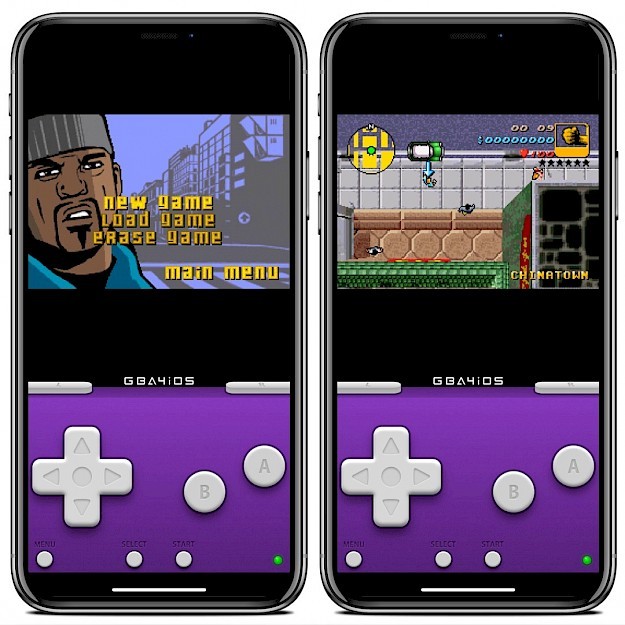 INSTALL

:
You are welcome to download the compiled .ipa's and apk's from one of the link below and sideload them using whatever sideloading method you prefer, but you will not receive automatic updates and will have to manually update Delta by re-sideloading each new version (check on this site for future update).
Experimental Beta version program is now opened. So please get the final version aviable.
DOWNLOAD

:
NOTE

:
Follow us on social networks in the links below to support us or give us feedback: